Volunteer Honduras, All in all, I'm really pleased with my trip to La Ceiba. The surgeries were amazing to watch, my trip to la Ceiba is one I will never forget.
Volunteer Honduras Pre Medical Student Program
1.-How was the local ABV Coordinator and the support provided in-country?
He was very knowledgeable about the hospitals and La Ceiba in general. I had a lot of support from Rafael as well as some people that he put me in contact with at the hospitals, including other volunteers that spoke both Spanish and English.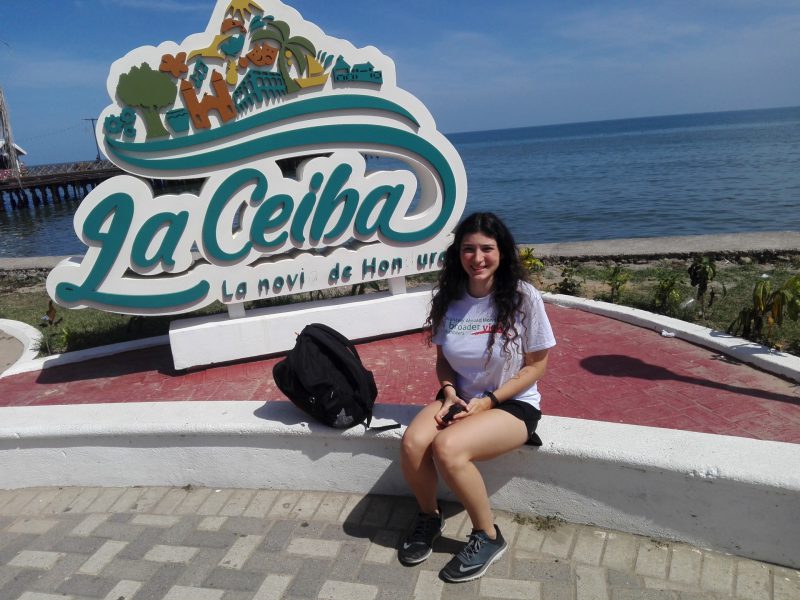 2- What was the most surprising thing you experienced?
At the program: It really surprised me how little the hospitals in La Ceiba have and how responsible the patient is for their healthcare. In hospital, it was not uncommon to see patients bring healthcare materials to the staff so that they themselves could be treated with it. Even in the city's nicer hospital, the staff is always extremely careful not to waste supplies. For example, they only change gloves and gauze when absolutely necessary. This is a lot different than in the US where everything is used liberally to ensure cleanliness, but in Honduras they just don't have that luxury. 
At the accommodation: I didn't have too many surprises since I came to Honduras with a pretty open mind. There wasn't hot water, which was expected as its very hot, but when the shower head didn't work so we had to use a bucket with water and a bowl to scoop and pour water on ourselves to shower. it was a bit surprising.
About the country: The cost of living isn't as cheap as I thought it would be. A burger cost like 200L at a restaurant which is not that much cheaper than the US. I expected to be able to buy things for a few lempiras like you can buy things in the US for a few dollars, but that was definitely not the case. 3 drinks at Burger King cost almost 100 L.
3- What was most difficult to experience?
At the program:  I didn't know very much Spanish coming into my trip to La Ceiba and that made things a bit harder since patients rarely spoke English and only a few doctors in the hospital spoke English. As a result, it was difficult to communicate and understand patients and staff when they tried to talk to me or direct me to do something. I took Spanish classes here for a week and all the exposure to the language allowed me to learn a lot. 
At the accommodation: My accommodation was really very nice. Most of my host family spoke little to no English; so, like in the hospital, it was sometimes difficult to communicate.
The country: It can be hard to get around La Ceiba because a lot of the streets are unnamed. You have to know where things are relative to other landmarks, which is kind of hard for a place you've only lived in for a short period of time. Also, taxi drivers are very quick to overcharge you if they know you're a tourist. I paid half price for the same taxi ride when my Spanish speaking friend that also volunteered here ordered it compared to when I did, ask the coordinator to set up the taxis and get a set price.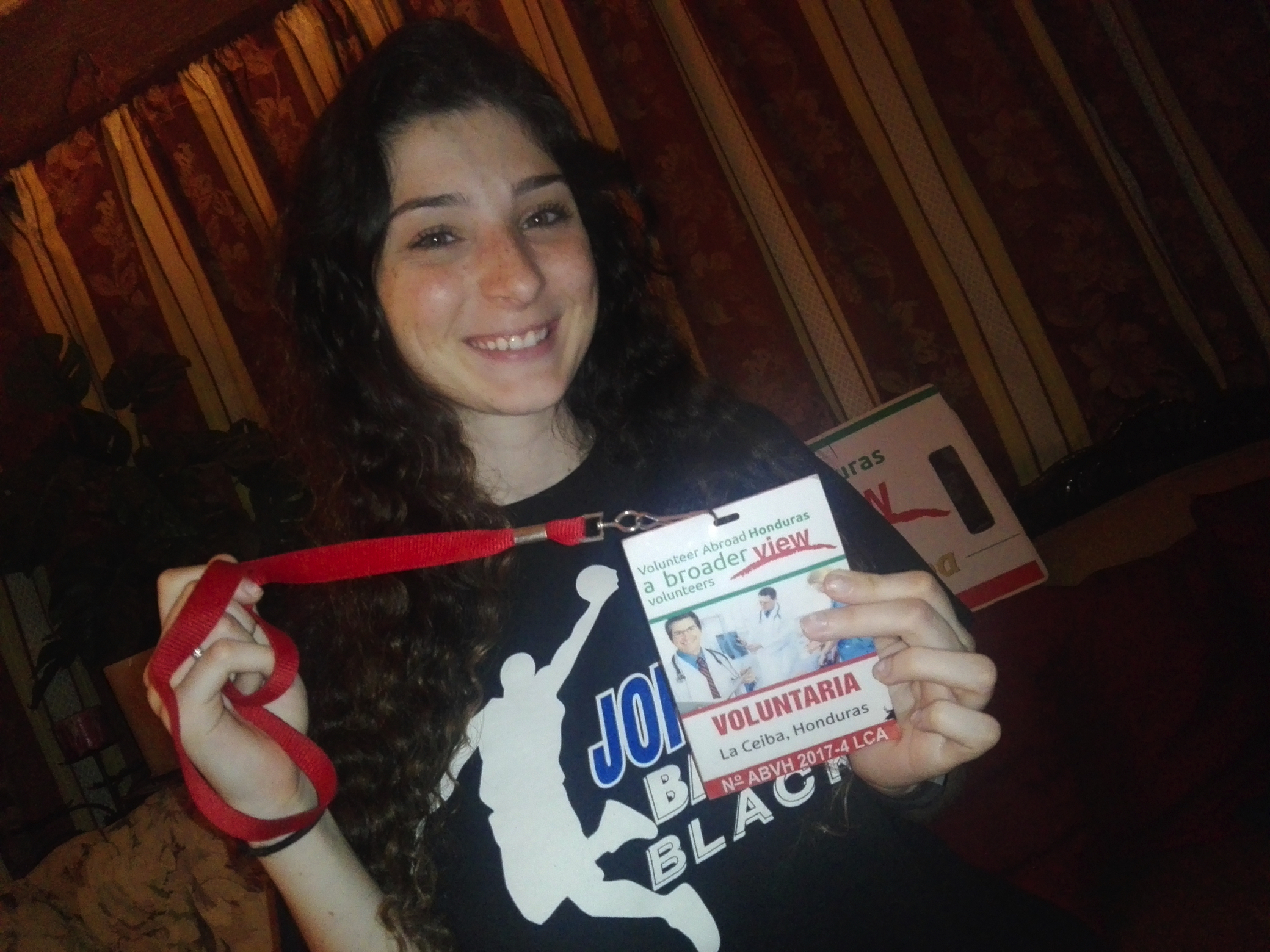 4- Any tips for future volunteers…
Clothing: Bring lots of light clothing and plenty of scrubs (you need to change into a new pair if you want to scrub in surgery). Definitely bring a pair of comfortable shoes for walking around the hospitals and any other clothing you think you may need if you plan on going on a hike or to the beach. Definitely bring bug spray!
Donations:  The hospitals really need everything and anything you change get your hands on. During my stay, they seemed to be especially low on gauze and gloves.
Weather: The weather in La Ceiba is kind of crazy! Every day you have to play it by ear. One minute it's sunny and the next it's pouring. Always being an umbrella with you because you just never know.
4.1-Other things volunteers should know:
a.- Prepare to take lots of blood pressures unless you're in nursing or medical school.
b.- A taxi ride is approximately 25 L which is about 1 US dollar. I used not even 300 US dollars during my two weeks stay and that included a trip to Utila with hotel, ferry, food, souvenirs, and excursions. Your budgeting should vary depending on what you want to do in Honduras. 
5- Personal Paragraph (ABV Program Testimonial), don't leave blank:
All in all, I'm really pleased with my trip to La Ceiba. The surgeries were amazing to watch, my trip to la Ceiba is one I will never forget. I met some amazing people, my host family was incredibly kind and generous, I got a ton of exposure to Spanish, and learned a lot about life outside the US.
This really is an experience I just wouldn't have been able to have in the United States and I'm so glad I stepped out of my comfort zone and chose to come here. Working with patients and getting a front row seat of what it means to be a doctor in a developing nation has reinforced my love for medicine and has really inspired me to become more involved in global and public health. If you're on the fence about participating in a program like this, take my word and do it.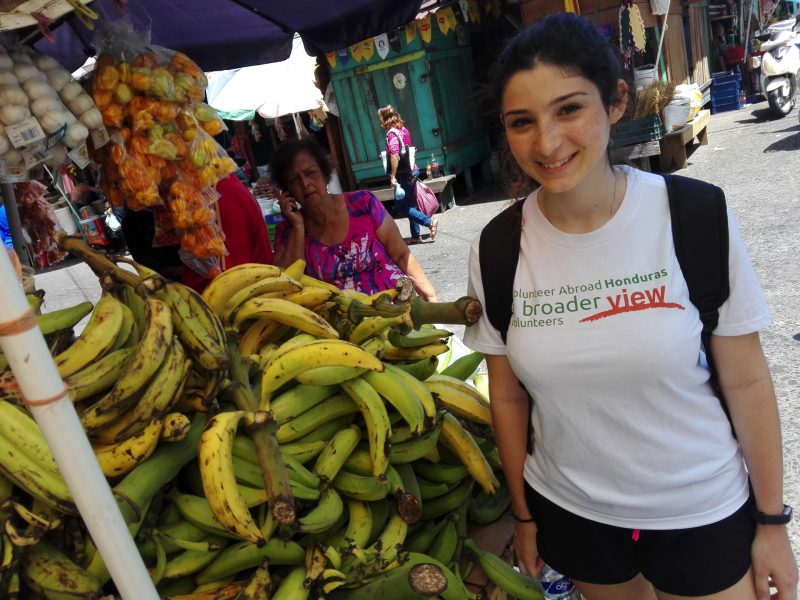 6- How would you describe your accommodation, meals and security:
 I had air conditioning in my bedroom which is more than you can really ask for in Honduras. The meals were a lot of rice and beans, as expected, but my host mom was a great cook. I never felt unsafe in La Ceiba, but I was also always careful to never be outside at night alone and tried to not walk alone if I didn't have to. In La Ceiba there are security guards outside of every business and store just to make sure you're safe.
7- What was your favorite memory of this trip?
Program: My favorite part of the program was definitely getting to watch a C section at the Hospital. I've never observed surgery before and it was just really amazing to see a baby be born right in front of me.
Country: I took a trip to Utila with another volunteer during my stay in La Ceiba and it was so beautiful and really affordable. The beaches were amazing, and we even took a tour on horseback around the island and got to see the most beautiful views.
8.- How was the ABV USA support prior traveling?
Communication (Phone/emails/Online chat): I used the online chat almost exclusively and it was really helpful. They always get back to you really quickly and they are available all the time.
 9 – Are you willing to speak to other potential ABV volunteers?
10 – Can you tell us how did you find or know about A Broader View?  
 I googled searching for best abroad volunteer programs 
Follow us in Facebook