Bring flashlights (torches) mosquito repellant. Protein bars. The local groceries are extremely limited. Do a safari if at all possible! They are fantastic! Plan on leaving your heart here.
1- How was the local ABV Coordinator and the support provided in-country?
Nelson was always very available, answered all questions, tried to make my stay as pleasant as possible. Nelson willingly drove us wherever we needed to go, had his helpers show us how to use the daladala. Nelson provided information and help in arranging weekend activities, such as going on safari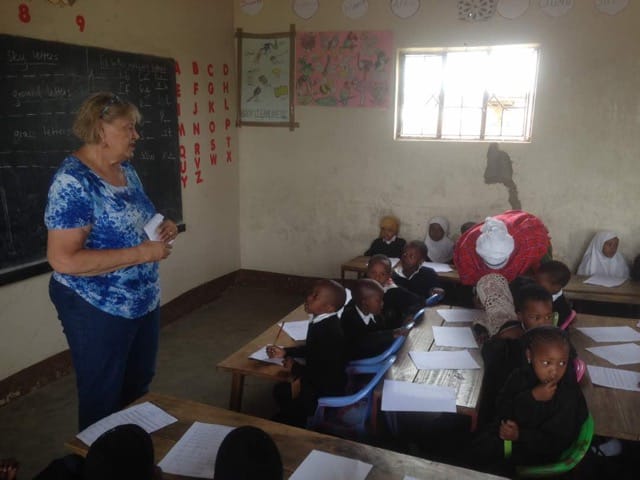 2- What was the most surprising thing you experienced?
How close I got to the people, the people at both the hospital and my co-volunteers. I didn't think I could become such close intimate friends with people in just 3 short weeks. Also, the beauty of the country and people. I was expecting poverty, I have seen it in many other emerging nations, but this was beyond even that.
3- What was most difficult to experience?
Adjusting to the food, the type, quality, and amount. The work was exhausting, but very rewarding. Daladalas were an experience, and I actually felt they were part of the fun, but some people may have difficulty with them
4- Any tips for future volunteers… (Clothing, travel, personal items, donations)
Try to learn as much Swahili as possible before coming. It will help immeasurably, and the local people appreciate it so much that you have made the effort to learn their language. Be prepared for raw poverty. But also be prepared for the most beautiful friendly people in the world.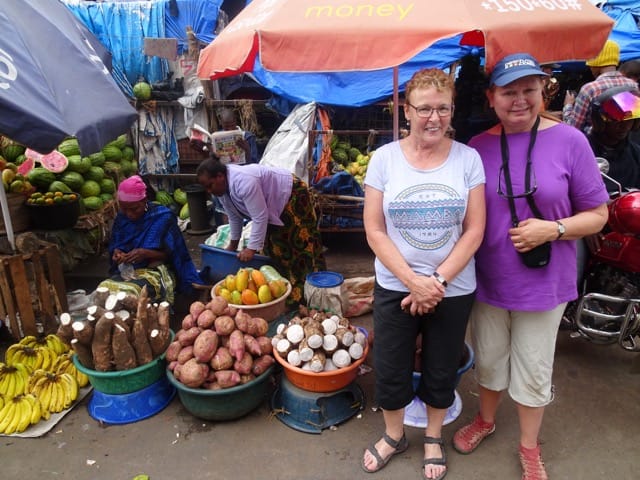 5- Personal Paragraph (ABV Program Testimonial):
Bring flashlights (torches) mosquito repellant. Protein bars. The local groceries are extremely limited. Do a safari if at all possible! They are fantastic! Plan on leaving your heart here. Africa is addictive. The weather her is very temperate. Not really too cold or too hot. But girls, do bring clothes where you dress very modestly. Girls in jeans are rare. Bring more skirts, long pants, etc.
6- How would you describe your accommodation, meals, security (e: host family, on-site, shared)
My experience in Arusha was life-changing. I am older, 64 years old, and a very savvy traveller, been all over the world, Viet Nam, Cambodia, South America, Mexico, Thailand, China. Nothing is like Africa. It will intoxicate you, it will enchant you, it will break your heart to see the poverty. The people in Arusha are the most friendly and kind people I have ever met.
7- What was your favorite memory of this trip?
The accommodation was minimal at best. I was not expecting much, and got even less. Nelson, the ABV coordinator, was very friendly, very helpful and accommodating, would do anything we asked. But the cleanliness level left a lot to be desired. The food also challenging. When we complained to ABV, that was quickly improved. Several of us lost quite a bit of weight in the beginning. There is no real kitchen available for preparing our own meals. The refrigerator at first did not keep things cold, and then froze everything solid. It was really unuseable. The only things we had that we could cook with was a toaster and a microwave.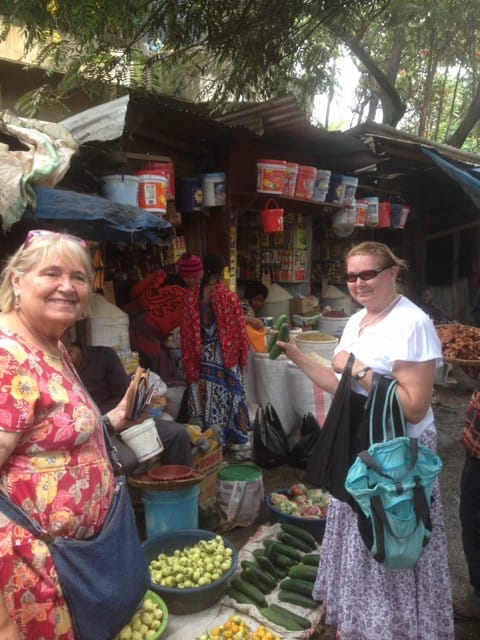 8- How was the ABV USA support prior traveling?
Working at the hospital. I loved working in the mother/baby ward and became very attached to the mothers, and the director of this ward, Alodia. Going on safari. Go to Ngorogoro crater. Laughing and crying, and sharing experiences with my co-volunteers The open heartedness of the people.
9 – Are you willing to speak to other potential ABV volunteers?
Very helpful. When we did have problems in Arusha, they addressed the problems immediately. It was unclear before going that we were staying in a hostel. Many tourists also were in the home, coming and going at all times. I wish that had been more clear before leaving. ABV: all Arusha volunteers stay at a hostel.
10 – Are you willing to speak to other potential ABV volunteers?
Absolutely. This was one of the best experiences in my long life. I would do it again in a heartbeat. In fact, I'm going to, I will return to Africa hopefully next year. I would love to share my experiences with anybody