Volunteer Costa Rica: I found the program to be very helpful and worthwhile. I found it very interesting and helpful for understanding different aspects of dentistry in different parts of the world.
Volunteer Costa Rica
1-What was your daily task in this Project
Observing the procedures and helping clean the instruments
2-How was the local ABV Coordinator and the support provided in-country (airport pickup and drop off, orientation, introduction to work, availability, other)?
I met Jenny in a nearby hotel lobby because I wasn't arriving at the airport. She showed me where to go on Monday morning and introduced me to all the staff members I would be working with throughout the week. She was always available at home if I had questions about anything.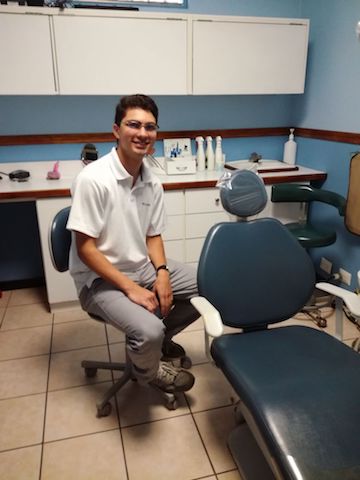 3- What was the most positive surprise you experienced?
At the program: How well all the staff members received me and cared about what I was learning
At the accommodation: How kind and welcoming Jenny was as well as how helpful and present her brothers were
About the country: How kind and helpful everyone was and how just walking down the street people were very familiar with the other residents of Escazu
4- What was most difficult/culturalshock to experience?
At the program: No one spoke any English, many people I encountered spoke at least some but everyone I worked with didn't speak any.
At the accommodation:The number of people that arrived and left the house very quickly.
The country: Speaking Spanish on an everyday basis, I'd taken plenty of Spanish classes and understand most of the grammar but speaking everyday was difficult for me.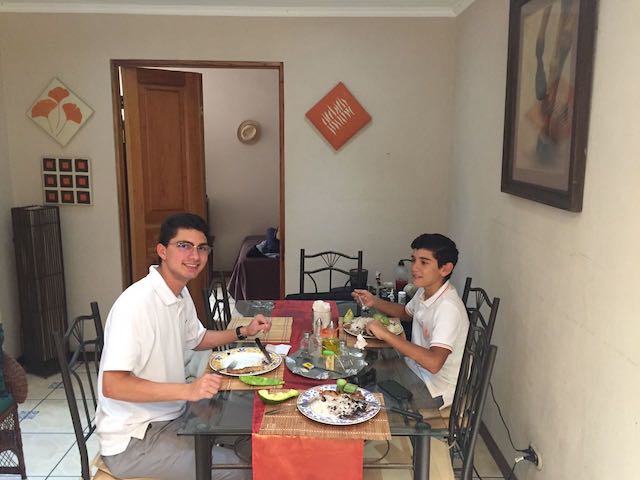 5- Any tips for future volunteers, give as many details as possible…
Clothing: Dress for the heat, but know that during the rainy season it rains almost everyday so bring an umbrella or raincoat. Also if bring a couple pairs of lighter long sleeve shirts or pants in case you go anywhere with more mosquitos and bugs than the town.
Donations: A Broader View offers a fundraising option that could help potential volunteers.
Weather: During the rainy season is is warm in the morning and rains almost every afternoon. While it is warm most morning the rain typically keeps the country cool so it is not as hot as I expected and wearing pants is fine most days.
5.1- Other things volunteers should know, about what to bring, what to do in country, what to eat, transportation, other:
Insect repellent

An umbrella and rain jacket

Cash to exchange

Be ready to eat a lot of rice and beans

You can use uber in most places which I found was much cheaper than taxis and you don't need to have colones with you to pay
6- Personal Paragraph (ABV Program Testimonial), don't leave blank:
I found the program to be very helpful and worthwhile. I found it very interesting and helpful for understanding different aspects of dentistry in different parts of the world. All the dentists and other staff members that I worked with were very accommodating and made sure to explain what they were doing and made sure that I could see. I did assist with some cleaning of instruments and was able to assist in minor capacities with patients, but the patients comfort and safety was always placed first which I appreciated.
The program coordinator, Jenny, was incredibly kind and helpful. I had some allergy restrictions, but she always made sure I was well fed and ready for the day. She was also very knowledgeable about the area and helped me plan a trip for after the program ended, because I stayed an additional week in Costa Rica. I also was not as prepared for the Spanish as I thought I would be and Jenny was very patient and helpful as well as speaking English to help clarify anything I misunderstood.
Volunteer Costa Rica
7- How would you describe your accommodation, meals and security in detail:
The food was excellent and was always ready when I was ready to eat. The accomodations were very clean and comfortable as well.
8- What was your favorite memory of this trip?
Program: Getting to see the day to dayinteractions of dentists and patients in a different country
Country: Getting to experience the pura vida attitude of everyone
Tours: I really enjoyed wildlife tour in La Fortuna in which I was able to swim behind a waterfall and relax in hot springs
9- How was the ABV USA support prior traveling?
Communication (Phone/emails/Online chat): The email communication I received was always very quick and clear.
Website Information: The website was very easy to manage.
10- Can you be specific how did you find or know about A Broader View?
I was on a dental website, I believe either ADEA or ADA, and found a list of dental programs that they recommended and A Broader View was on that list.
11- What do you do in your free time?
In my free time during the week I talked with the other ABV volunteers in the house and watched soccer games and netflix. On the weekends we went on tours with the other volunteers.