Volunteer Nepal: My favorite part of this trip was getting to know the workers in the hospital as well as others in the community. Every person we met added something more to our trip. For example we had a very helpful language immersion class and our teacher brought us to her aunt's house who had three cows all of which they let us name which I thoughts was pretty cool
Volunteer Abroad Nepal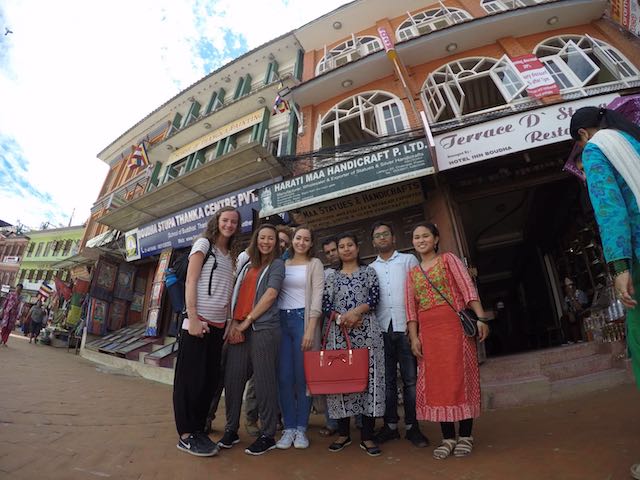 What Program did you choose and why?
Medical Program because as an art student science + health isn't a subject I get to witness very  often and I was curious to what I might learn.
How was the local Coordinator and the staff and the support provided in-country?
The local coordinator and his family were very very kind. We had everything we needed to feel at home and guided us through navigating our daily routine as well as other adventures. Sudhir is a very good map drawer. When we were getting eaten alive by mosquitoes he bought us a bug zapping tennis racket which turned into quite the mosquito zapping game.
What was the most surprising thing you experienced while in the program?
May be not the most surprising but the most inspiring the people here in Nepal are the most cheerful, kind trusting people I have ever met. Everyone is so eager to help you find your way if your lost or help you over puddles of mud.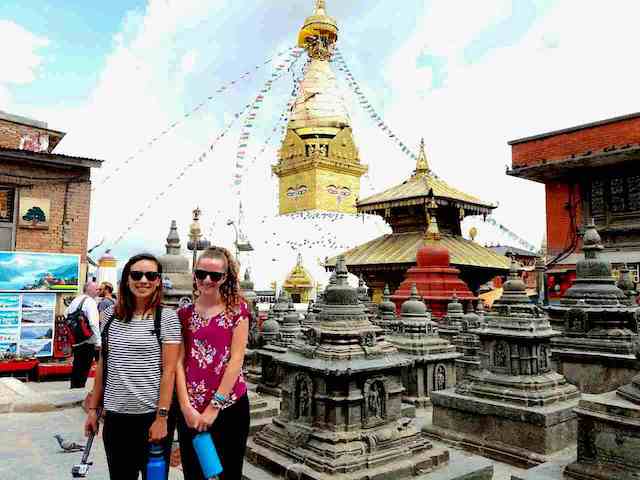 What was most difficult thing you experienced while in the program?
As an art student I didn't anticipate the gnarly things I would see, I didn't think I was squeamish around blood. Apparently, I was at first. I had to give myself a few pep talks but after a while you get used to it.
Any tips for future volunteers….(clothing, travel information, packing, sightseeing, donations)
The thing that I've found is on many blog posts on the internet they'll tell you to bring loose fitting cotton pants and t-shirts but really wear what you wear at manager as long as you're covering your knees and somewhat of your shoulders.
If you are in the medical program we wore scrubs but it would have been easier just to wear what you want and just put a white medical coat over that.
Other things volunteers should know:
Close to the community hospital where you'll be working if you were in the medical program. There's a large stupa you can walk around shop, eat. Its most off the crazy main road of Kathmandu but this place is peaceful and a nice escape.
Volunteer Review
Personal paragraph (volunteer program testimonial):
My favorite part of this trip was getting to know the workers in the hospital as well as others in the community. Every person we met added something more to our trip. For example we had a
very helpful language immersion class and our teacher brought us to her aunt's house who had three cows all of which they let us name which I thoughts was pretty cool. In the hospital we
Witnessed many surgeries one of which was woman that had a gangrenious toe and I got a front and center view of its amputation as well as her follow ups with the doctors.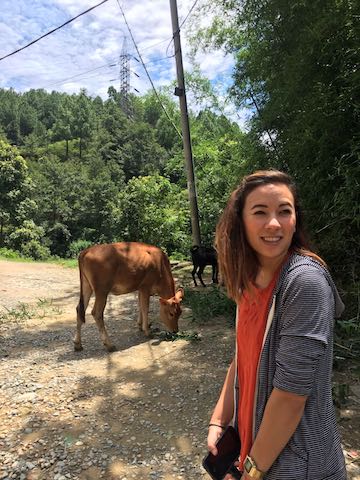 How would you describe your accommodation, meals, security?
Accommodations, meals and security was excellent. I was more than comfortable. The meals are delicious and as far as security, I never felt unsafe.
What was your memory of this trip?
I wished I could have signed up for a longer stay. I am not ready to leave the friends I have made and there is so much to see in Nepal and I feel I have only experiences a pinch of it.
How was the information you received from ABV prior to traveling? (Emails, website, support) was there anything missing or should be included to prepare other volunteers?
The ABV staff was very responsible but a few things to note * Hospital Uniform * Bring masks protecting you from TB, most Americans are not immunized.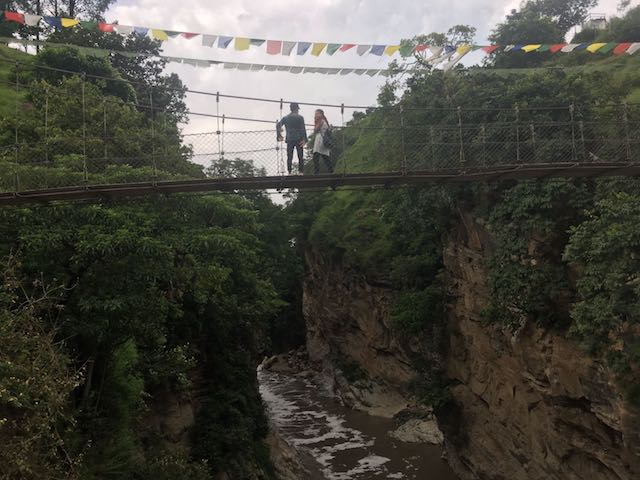 Are you willing to speak to other potential ABV volunteers about your volunteer experience?
Yes! I am more than willing to answer any questions anyone has.