Volunteer Belize: The support was fantastic! There was never a time that I wasn't taken care of or given the information I needed. All of the staff is very friendly! Accommodating.
Volunteer Belize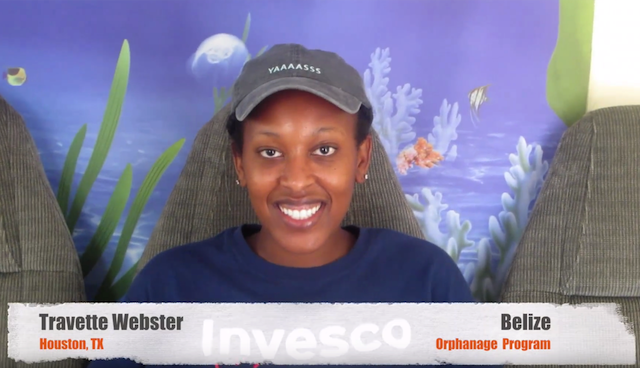 1.-How was the local ABV Coordinator and the support provided in-country, give details?
The support was fantastic! There was never a time that I wasn't taken care of or given the information I needed. All of the staff is very friendly! Accommodating.
2- What was the most positive surprise you experienced?
At the program: All of the children are very welcoming! I was surprised to see other volunteers! It was great to have others here to interact with as volunteers.
At the accommodation: It wasn't hard to sleep at night. The fans provided a nice amount of cool air, also the breeze at night comes through the windows.
About the country: Coming from Texas, the heat/humidity was more than bearable. I taught it would be much hotter, but it was fine.
3- What was most difficult/cultural shock to experience?
At the program:The children have stories that I would never imagine. Listening to the coordinator tell about some of the things they went through is sad.
At the accommodation:You may hear lots of noise throughout the night and early morning. I had earplugs like ABV suggested and everything was great. Definitely pack ear plugs if you are a light sleeps.
The country: The sand flies! The bugs were so bad, regular repellant doesn't work. I am still not sure how to keep them away. I was itching non-stop for days.
4- Any tips for future volunteers, give as many details as possible…
Clothing: Long pants, long sleeves, light clothing. Next time! Will wear pants every day because the flies were so bad.
Donations: the list given by ABV was perfect. If you stick to donating items, it will really help out.
Weather: It's hot and humid, but not unbearable. It rained for a few days so definitely pack a light rain jacket or wind breaker.
4.1-Other things volunteers should know, about what to bring, what to do in country, what to eat, transportation, other:
a.- The food was surprisingly fine, I enjoyed it. You will want to pack snacks in case you get hungry between meals. But the store is in walking distance.
b.- Catching the bus to the city was easy ($2 Bz) and getting to the water taxi was easy as well. Make sure to check the rain forecast and take appropriate rain gear if you leave.
c.- Many tours options and things to do on the Island (Caye Caulker) you can decide last minute if you want to leave the orphanage.
d.- Bring books to read in case it rains. Bring Benadryl allergy medicine.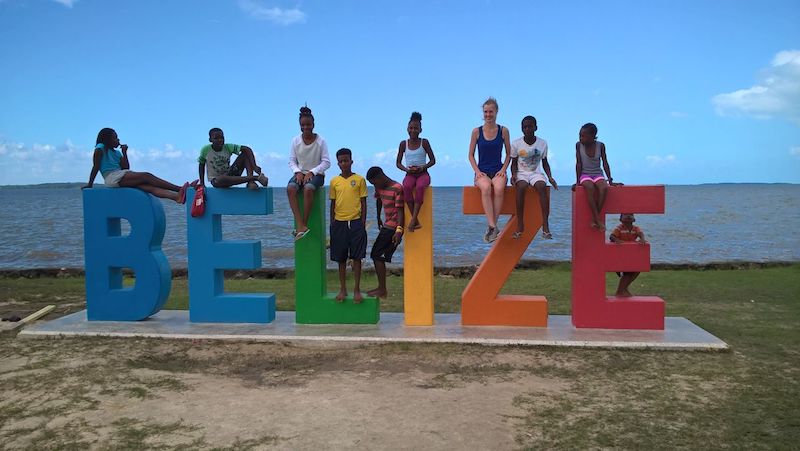 Volunteer Belize
5- Personal Paragraph (ABV Program Testimonial):
This experience really allowed me to connect with God while learning about different cultures and about myself. There kids gave me strength! Didn't know I had by seeing them being so strong in spite of their circumstances. Their laughter, open arms were much needed. Welcomed I wish I would have been able to stay longer. The orphanage is more than a orphanage, it's a community of intelligent brothers and sisters. I appreciate them for inviting me into their world and teaching me about them and myself. The orphanage will forever be in my heart, mind and prayers. I hope I am able to come back.
6- How would you describe your accommodation, meals and security in detail:
Everything was much more organized than I expected. The coordinator really ensure the volunteers are taken care of. On site security every night.
7- What was your favorite memory of this trip?
Program: The girls brading my hair. Loved spending time and getting to know the children. They are so smart! Reading time was fun as well to be able to help them.
Country: Catching the bus to the water taxi, Belizean are so friendly and I enjoyed meeting people on my trip for the weekend.
Tours: I did not take any tours.
8.- How was the ABV USA support prior traveling?
Communication (Phone/emails/Online chat): I loved ABV! I will definitely go again because they made the process so smooth. My parents were also grateful for all of the information we received.
Website Information: The website was great! I only think the fundraising campaign page needs to be updated because a lot of my donors were confused.
ABV: we are coming up now in September with a new fundraising page to make it as easy as possible for all donors. (update: it's running now)
9 – Are you willing to speak to other potential ABV volunteers?
YES!
10 – Can you be specific how did you find or know about A Broader View?
Google search – short term mission trips.
Back to the program page Volunteer in Belize