Volunteer Honduras: We were always provided with 3 meals a day. The majority of meals consisted of rice, beans, eggs and tortillas and were prepared by the maid. The house has a secure gate at the entry and we never felt unsafe.
Volunteer Honduras
1. How was the local ABV Coordinator and the support provided in-country?
Rafael and his family were very accommodating. Rafael was extremely approachable and always happy to help if you needed anything or had any concerns.
2. What was the most surprising thing you experienced?
At the program:  The main thing that was different to the dental setting in Australia are the lower standards of infection control in Honduras. This included changing only the instrument trays on the bracket table and not wiping anything down after and between patients.
At the accommodation: Not having hot water was a challenge to begin with, especially on some of the colder nights we experienced. Hot water is something most of us take for granted. Also, there is a difference in diet here in Honduras that we don't really experience in a western society and took time to get used to.
About the country: The people are very friendly and welcoming and there wasn't really any time throughout the program that we felt unsafe.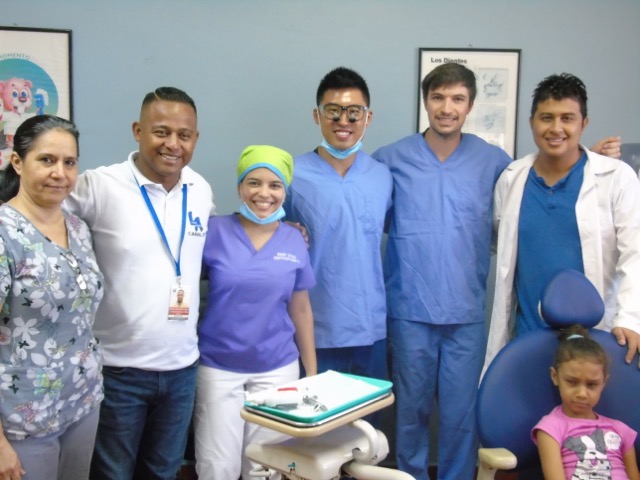 3- What was most difficult to experience?
At the program: Having to work to your best ability with the limited dental equipment available in the clinic and the fact they have some different instruments that we aren't accustomed to using in Australia.
At the accommodation: The difference in their diet here we had to adapt  as it was different to what we were used to back home.
4- Any tips for future volunteers…
Clothing: If you're coming in December bring a jacket and long pants because it can get cool during the nights. Also, don't bring clothing that you're worried about getting ruined because the streets tend to be quite muddy during this period (rainy season).
Donations: The dental clinic is grateful for any donations, but regularly need extra gloves, masks, alcohol based hand rub, scaling and cleaning instruments and extraction instruments.
Weather: December can be quite rainy on and off most days. It also tends to get quite cold in the night.
4.1-Other things volunteers should know:
Learn basic Spanish beforehand since the majority of people don't know much English. Additionally.
5- Personal Paragraph (ABV Program Testimonial), don't leave blank:
Overall, the ABV program in La Ceiba is well organized. The dentists at the clinics in the hospital are very welcoming and supportive. The program has helped me to improve my dental skills and I would recommend the program to any current dental students who wish to obtain more practical experience.
Volunteering in Honduras
6- How would you describe your accommodation, meals and security:
We were always provided with 3 meals a day. The majority of meals consisted of rice, beans, eggs and tortillas and were prepared by the maid. The house has a secure gate at the entry and we never felt unsafe. The accommodation had all the necessities including bed linen, a pillow, running water and purified drinking water.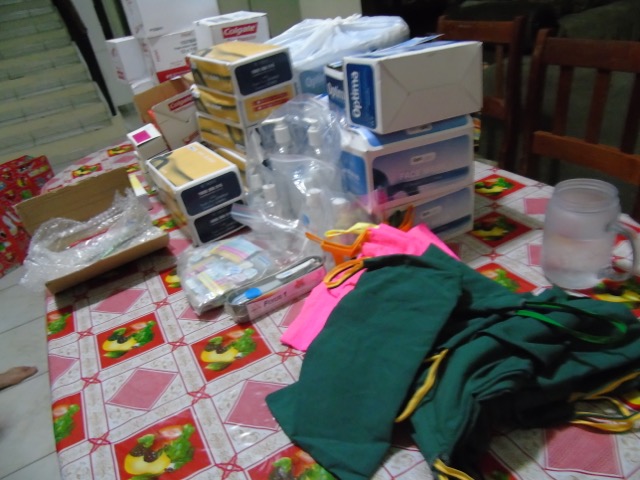 7- What was your favorite memory of this trip?
Program: After getting to know the local dentists at the clinic, one of them hosted a farewell barbecue for us at his house. It was a nice way to conclude the two-week experience.
Country: During the first weekend in La Ceiba we went white water rafting in the mountains and to the hot springs with Henry, a local tour guide.
8.- How was the ABV USA support prior traveling?
Communication (Phone/emails/online chat): Prior to arriving, ABV was very supportive and I was always able to get a quick response to any questions I had via the online chat or an email.
Website Information: The information on the website regarding the ABV dental program in La Ceiba gave a thorough outline of what the program entailed.
9 – Are you willing to speak to other potential ABV volunteers?
Yes, if any future ABV volunteers required further information, I will be more than happy to answer them and provide any details regarding our experience.
10 – Can you tell us how you found out or know about A Broader View?
Google search and the website.