Volunteer Honduras, This mission has been a life changer for me. I would come back again in a month or two if I could. It was eye-opening to me to see how others lived and supported themselves compared to the luxuries we take for granted in the United States.
Volunteer Honduras Health Care Trips
1.- How were the local ABV Coordinator and the support provided in-country?
Rafael was great! Our first night in La Ceiba he had us come to the library and he introduced himself and the program. He was very helpful throughout the week; setting us up to work during Saturday and Sunday, helping us get the things we needed.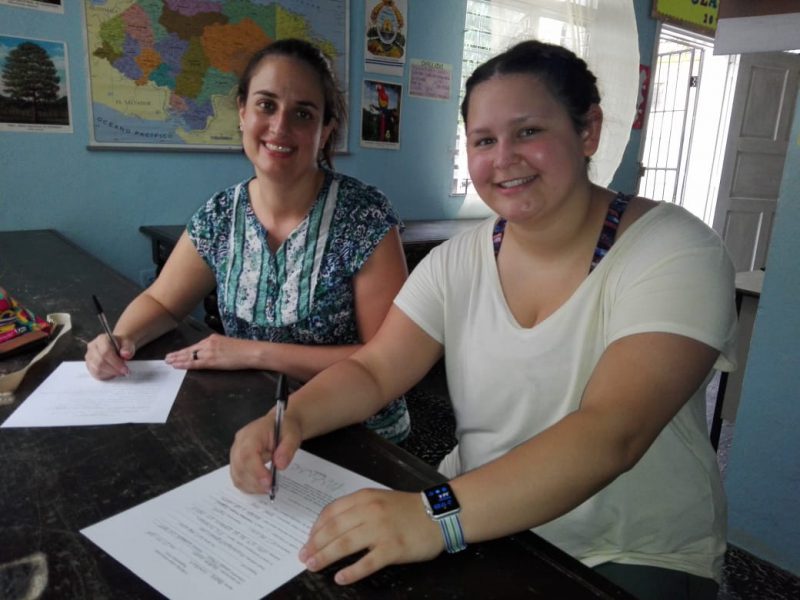 2- What was the most surprising thing you experienced?
Volunteer program: The quality of care for patients was one of the things that surprised me the most. Walking into the Clinica for the first day it was a shock to me how supplies were reused, the sterilization process, the way the entire clinic was set up. At Hospital it was a bit different, but in the ER the care was the same.
Accommodation: At our host families house, what surprised me most was how welcomed I felt, almost immediately. Rocio and her daughter, Pamela were incredibly welcoming, along with her student Hazel. Rocio always was helping us get to and from our places, telling us to go experience La Ceiba, and always keeping us full with amazing Honduran cuisine.
About the country: It surprised me that a country in so much need still had places such as a mall, fast food, and things that demand constant income. It made me question the style of life I was living, as well as the things people here are doing to just barely support themselves.
3- What was most difficult to experience?
Volunteering program: It was especially frustrating to my mother and I that we were told we would be put in the labor and delivery department. But, we really didn't get to help as much as we feel we could. Many times, we felt that we were in the way of the nurses and doctors.
When we found out about Hospital, and the conditions of their delivery department my mother and I were very upset that helping there was not an option. We just wanted to Help as much as we can and we felt many times that we were not helping as best we could.
ABV: always ask the local coordinator to rotate in other areas if needed, don't let the week go by without talking about other options, as schedules and activities may change form week to week. We didn't got any email from you about this subject.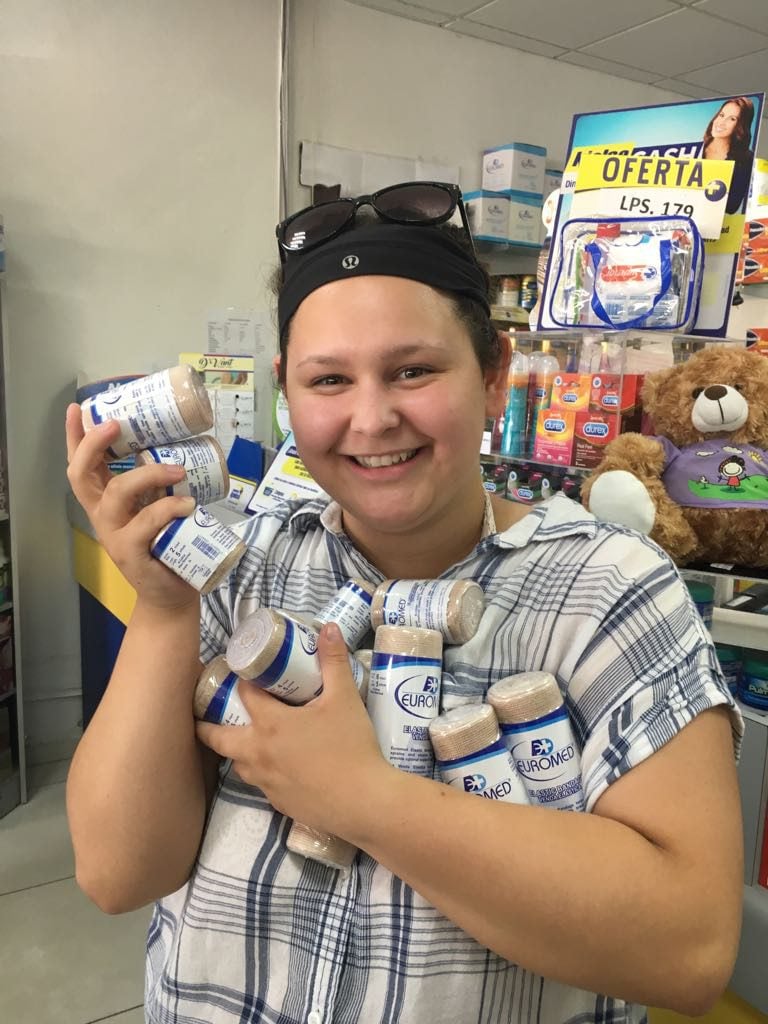 Accommodation: The hardest part of the house was the heat! Honduras is so incredibly hot, and my mother and I were not used to this kind of heat!
The country: It was hard for us to communicate the best we could. We (sadly) don't speak any Spanish and we had to get a translator. (ABV offers a translator ($)
4- Any tips for future volunteers…
Clothing: Bring lots of lightweight clothing! Cooling towels are also a great idea to have with you. Multiple pairs of shoes, for your feet, get tired. Hats and sunglasses! Ask the ABv chat for ideas and read the volunteer guide.
Donations: Make sure you ask the coordinator (in this case Rafael) to bring you first thing to the medical supply store! We didn't end up getting to the store until Monday and we wished we could show the nurses and doctors how to use the supplies we bought.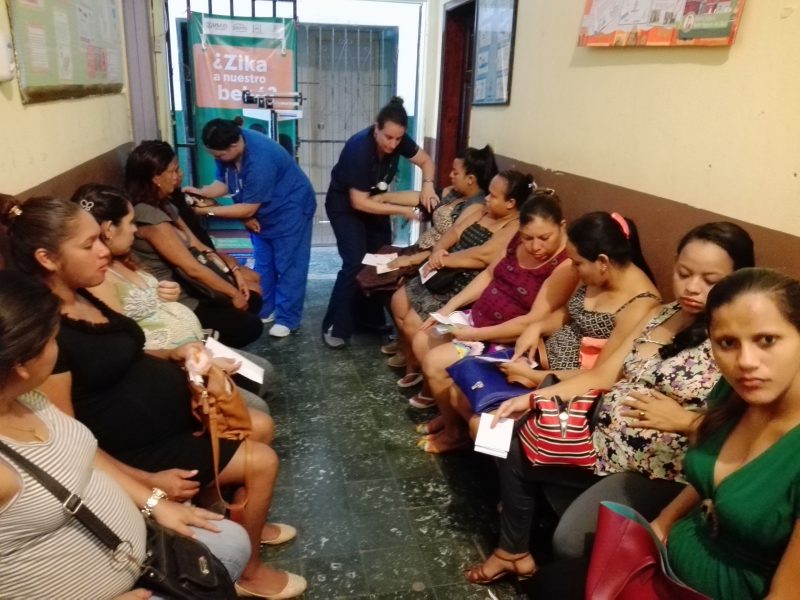 We also brought tons of supplies, and it was evident that we were then allowed to do more. Especially at Hospital. We contacted ABV US office and we manage to buy all the supplies we wanted to give with the donations $ we got through the ABV fundraising page.
Weather: It is so hot!! Try to focus on the work you are doing, and the good you are making in these people's lives. It's easy to get overheated and overwhelmed but just take a step back, drink some water, and come at it again.
4.- Other things volunteers should know:
a.-  It's much nicer outside at night. Much cooler!
b.- Put your water in the freezer overnight! That way it's frozen in the morning and slowly melts.
c.- If you're slowly learning Spanish like us, it's helpful to review your numbers each night.
d.- Take time to rest. Don't go go go and then wear yourself down mid week.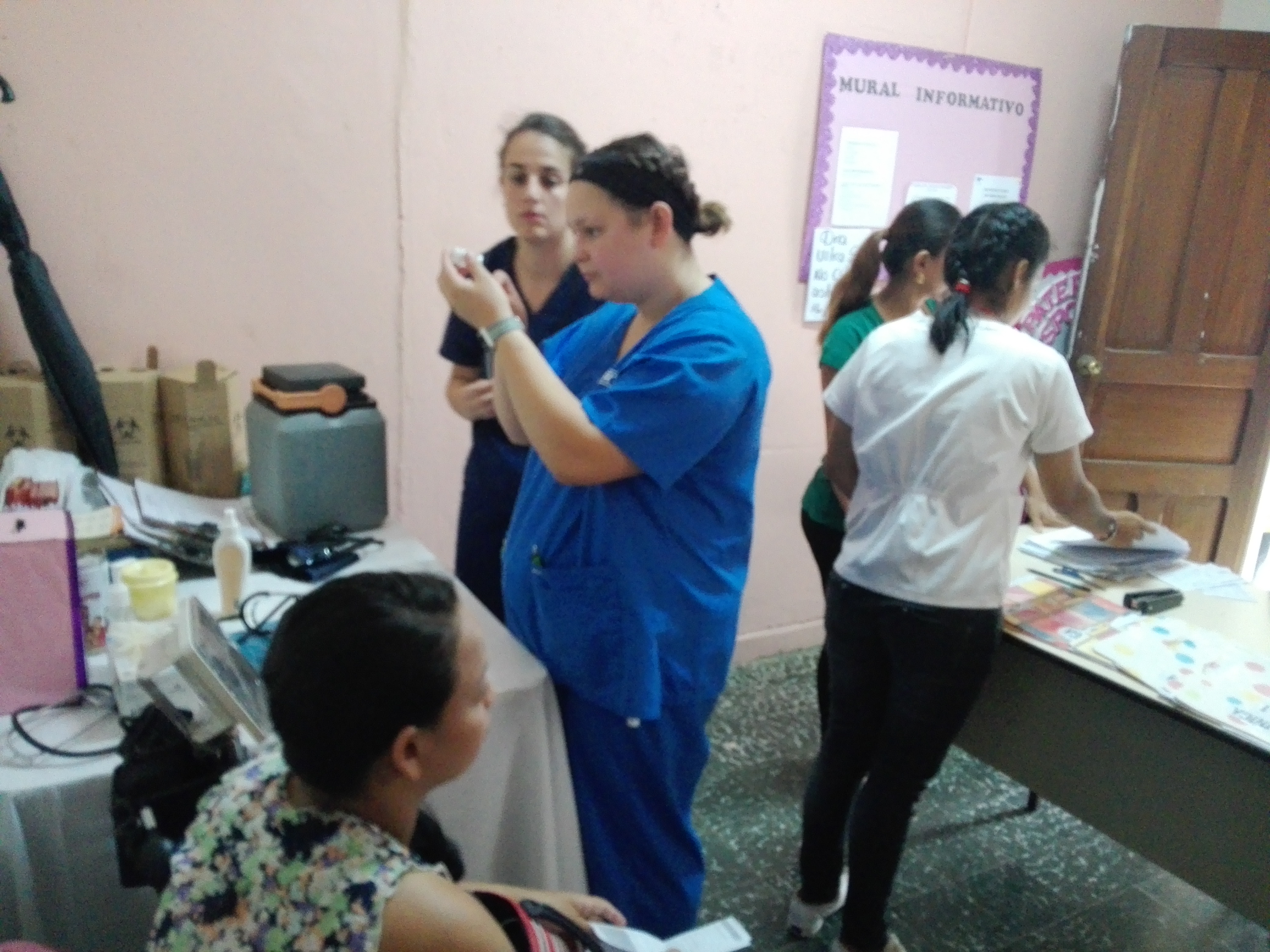 5- Personal Paragraph (ABV Program Testimonial):
This mission has been a life changer for me. I would come back again in a month or two if I could. It was eye-opening to me to see how others lived and supported themselves compared to the luxuries we take for granted in the United States. It has been an incredible opportunity for me as a new nursing student to get this kind of hands-on experience.
I was able to administer injections, wound care, neonatal feeding, and stand in on surgeries. I wouldn't have had this kind of experience unless I came and devoted my time. Prior to doing this, I didn't know what I wanted to do as a nurse. I have decided that I was to spend my career helping those in underserved countries, such as Honduras. It has made me want to better myself, reflect upon the things that us as Americans really do take for granted.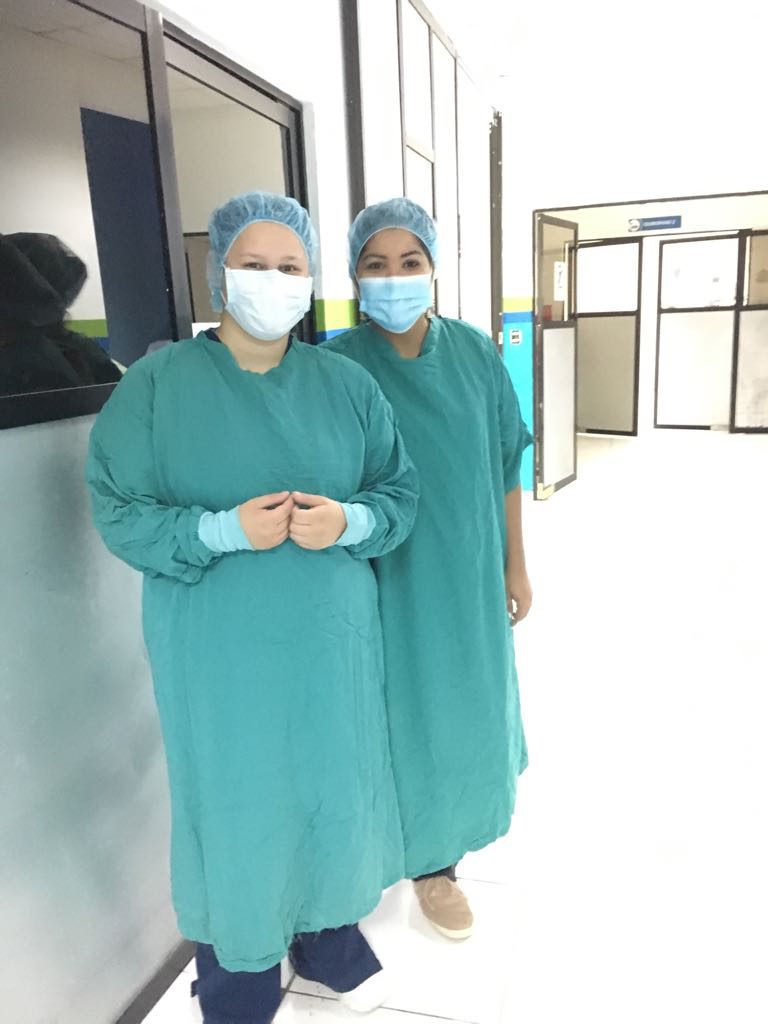 Volunteer Reviews
6- How would you describe your accommodation, meals, and security:
Rocio and her family were fantastic. We felt safe the entire time we stayed with her. Our room was perfect, two beds with a sheet. We had ample room to spread out and relax. Rocio was very welcoming.
She was helpful with our Spanish and spoke very good English. She has two puppies and one kitten! This was the highlight of staying with her for me. I am a very big animal person and was thrilled to see Charlotte(puppy), Princessa(puppy) and Kitty(kitten)!
7- What was your favorite memory of this trip?
Program: When we brought our donation supplies to Hospital, the staff there was so pleased with the things we brought. We were so happy to see that they could use the donations and knew how to use them and what they were.

Country: The view! We would walk to many places, and behind us were these beautiful mountains. It was gorgeous.
8 – Can you tell us how did you find or know about A Broader View? (You can also write on the back of the page…)
My mother and I were looking for some sort of medical mission trip. ABV seemed like the kind of nonprofit organization where we would be focused on working instead of the tourism part. We loved that about ABV.