Volunteer in Chile Overall, I thoroughly enjoyed my time here in Chile. It was an eye-opener for me to see a new culture, a new language, and a new way of life. I learned so much in my three weeks here and wish I could have stayed longer. My Spanish has vastly improved and I have learned things about teaching children that I never realized would be needed.
Volunteer in Chile Feedback Nick Lauer Teaching Program
1.- Why did you choose to volunteer in Chile La Serena, what program(s) are you doing and why?
Volunteer in Chile: My school offers a program that funds international service trips every summer and I have wanted to do one for a long time. Volunteers in this program are encouraged to find new countries that have not been visited by previous volunteers and hence I settled on a few options. The reason that I picked Chile out of all of these options as my destination is that it is a Spanish speaking country that is relatively safe and stable. The government is in control and unlike some other South American countries, foreigners run very little risk of danger.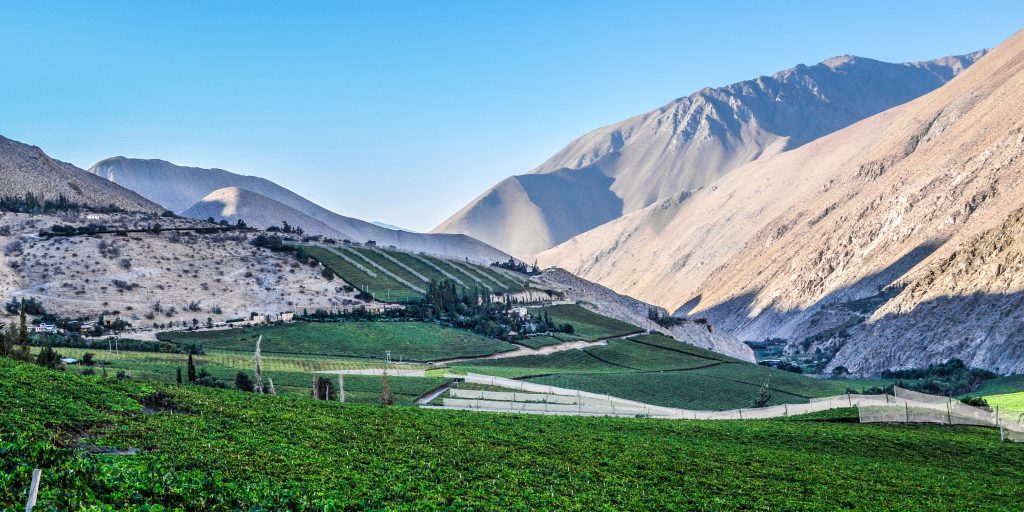 What program: I am in the Education program where I teach Chilean students in their English classes. In this program, I go with different English teachers and teach many different sets of students throughout the course of my day. My work consists mostly of helping give lessons, answering questions, offering support with activities and, more generally, engaging the students in their learning of English.
Why this program: I chose to do this because I think that I am friendly, positive, and work well with kids and that this would be the best use of my abilities. Other programs such as the orphanage or elderly care center were also options, but because of my proficiency in English, I thought I could offer the most help through the Education program.
2. What was the most surprising thing you experienced while in the program?
Volunteering Program: I was initially told that I would be working with younger children around the ages of 4 to 5 in a kindergarten-type setting where I would be teaching numbers, colors, basic grammar, etc. While I did teach a few younger classes (one 3rd grade and one 5th grade), I spent the majority of my time with 9th, 10th, 11th and 12th graders. While this wasn't what I was expecting, I was glad to work with people similar to my age and I actually found it to be easier to relate to the students.
Volunteer Chile La Serena from A Broader View on Vimeo.
Host Family: I was surprised at how easily I was able to assimilate into everyday life with my host family. My host mother welcomed me and made me feel at home and spoke slow, understandable Spanish that allowed me to join in the conversation. I found that I could consistently have a meaningful discussion with my host family which was critical to feeling at home in a new country. Mealtimes were just like at my house and my host mother was always willing to ask me questions to stimulate conversation. Furthermore, my host mother was constantly looking out for my needs, a privilege that I was not expecting.
Country: While I had read in other reviews about the dialect here in Chile and how it is both riddled with slang and also quite fast, I was still a little surprised by just how different it was from the Spanish I had been learning in school. While this was initially a source of concern, Vilma was great at talking slowly and clearly for me, and other Chileans are happy to do so if you politely ask them to do so. In my time here, I quickly got used to the Spanish and for volunteers who are ready and willing to improve their language skills, the new dialect should not be a problem.
3. What was the most difficult thing you experienced while in the program?
Volunteer Program: I came to Chile in a time where the kids in my school were at the end of their semester and were therefore not learning new material. I had hoped that my program would entail some teaching of new content, but this seemed not to be the case. However, this was something beyond my control, the control of A Broader View, or even the teachers.
With this lack of opportunity to teach, I had to take initiative to help the children in any review activities that they were doing and found myself constantly trying to find a place where I could be of assistance. Ultimately, I think that I effectively used my time and made a difference in an area other than purely teaching.
Host Family: I really did not find anything difficult about my host family. My host mother was absolutely wonderful and made everything easy.
Country: Again, I found the language barrier to be the most difficult thing for me in Chile. While the conversation with my host family was good, with other people I often had to ask for them to repeat themselves two or three times and much slower (grant it, the Chileans were happy to do so). While I got by fine, I think that conversing with everyday people and talking to native speakers was something I found to be difficult and something I tried to overcome during the course of my stay.
4. Any tips for future volunteers….
Clothing: I (along with many of the other volunteers who have come before me) recommend that you bring warm clothing on your volunteer trip to Chile. I came in the winter time here (June-July) and high temperatures were usually in the 50-60 °F range. While this may seem manageable, without sun it can be quite cold, and I recommend that you bring a heavy winter jacket as well as some lighter sweatshirts and pullovers.
The low temperatures usually dipped into the 40s and occasionally into the high 30s. Without heating, which virtually all buildings in La Serena lack, this can be quite cold and I highly suggest that you bring a hat, gloves, warm socks, heavy jackets, sweatpants/jeans, and other warm clothing.
Sightseeing: I personally loved my visits to the Elqui Valley (Valle Elqui) and Isla Damas. These are two of the most popular tourist attractions in the La Serena area and your host family will most likely recommend these to you. I second that recommendation and found these two places to be some of the highlights of my trip. In addition, visiting the neighboring city of Coquimbo is a nice ½-day excursion and the Cross of the Third Millennia is a unique landmark that I suggest everyone should see.
Donations: I bought a small gift (little American flags) to my school and they were very well received by the students. I gave them to 5th-grade students, whose faces lit up when I told them I had a gift. I think that bringing a small gift/handout is a good idea but not necessary. Also, check with your program to make sure you are allowed to hand out gifts.
Laundry/internet: The laundry and internet in my home were incredibly easy. I paid up front for the internet which cost about $10.000 Chilean pesos for 3 weeks ($15 USD) and the connection was pretty good. For laundry, I paid at the end, after seeing how many loads I need to do in total (I only did 2) and it costs $3000 Chilean pesos for every use ($1.50).
My host mother was great in helping me with the laundry and even did it for me one time when I was away on a tour (not something you should expect).
5. Other things volunteers should know about:
a.- City/town: The town is quite safe, at least during the daytime, and I think it is during the nighttime as well (I never was downtown during the night.) The neighboring city of Coquimbo is a slightly poorer area but common-sense practices should get you through 100% fine. One thing to note is that the walk from the host house to the program could be significant.
In my case it was about a 35-minute walk to the school I was working at but I am sure this varies from program to program. Make sure to either become comfortable with public transportation or a moderately long walk in the morning and afternoon.
b.- Weather: As mentioned before, pack accordingly and plan for cool/cold temperatures. If you bring the right clothes, you will be good but failure to pack properly could result in some cold days and nights. In terms of rain, the winter doesn't have that much rain, but a safe play would be to pack a rain jacket or other waterproof material just in case. (It only rained once, and that was the day I got here). You can always buy locally sweaters (alpaca at the Recova or a jacket at the mall)
c.- Local People: Again, the local people are great and are willing to help you understand their language. One precaution that I recommend is having a member of your host family come with you to buy street goods the first time if you are not fluent in Spanish just to make sure that nobody is ripping you off and that you know the ropes of how to negotiate a price in a different language.
If you are not buying any products (such as goods at La Recova) then this a non-issue but if you plan on doing so, considering asking your host mother or father to come with you.
d.- Tours: As previously mentioned, I took a tour to the Elqui Valley as well as Isla Damas which I absolutely loved. I highly recommend doing both of these tours, but they are not necessary, and there are plenty of other tours available. I also recommend a nighttime tour to Mamalluca Observatory in the Elqui Valley which has some of the clearest night skies in the world.
The tourism industry is definitely big here in La Serena and there are many options for your weekends. Vilma or your host mom can help you set up whatever tour you need as well as giving you suggestions if you would like to go to other places on the weekends.
6. Personal Paragraph (Gap Year program testimonial), detail as possible:
Overall, I thoroughly enjoyed my time here in Chile. It was an eye-opener for me to see a new culture, a new language, and a new way of life. I learned so much in my three weeks here and wish I could have stayed longer. My Spanish has vastly improved and I have learned things about teaching children that I never realized would be needed. I have formed connections with people here that are going to last for a long time and I hope that I have left a lasting impression on those who I taught and worked with. While I did not expect to be doing the sort of work that I ended up doing, I think that I utilized my skills by helping the teachers with what they needed in the circumstances that I was put into.
I think that if I were to do this again I would probably want to stay for a longer period of time because these three weeks went by so quickly and there's so much more than I want to do here. I have accomplished my goals with this project and feel that I have expanded my world as well as helping to enhance the world of the children and teachers who I worked with. I will never forget my time here in Chile and I look forward to continuing my service in the years to come.
7. How would you describe your:
Accommodation: My accommodations were quite nice. My host mother had a large house with lots of rooms and a separate area for the volunteers to live. I was alone when I was here, so I had a lot of space to myself as well as my own bathroom which was quite nice. The bed was warm, which was great whenever the nights were pretty cold here without Heating, and there were plenty of blankets if I got cold. My room and bathroom were always clean, and Vilma made sure that she took great care of me my belongings and the house in general.
Meals (favorite): The food here is plentiful and delicious. My host mother consistently made great meals with a wide variety of foods and always took into account what foods I liked and avoided those that I did not. My host mother was a good cook and always made more than enough food for me so that I would not go hungry.
Some of my favorite meals include the chicken empanadas, a classic dish from Chile, as well as the corn soup that by host mother made. I got to try a lot of new foods and expand my palate to some of the traditional Chilean dishes, drinks, and condiments.
Security: Security was not an issue for me here in Chile. I never felt threatened or in the slightest bit insecure and the downtown area as well as my house were completely safe. At night, I could walk around my neighborhood without any concerns and did not feel unsafe in the slightest bit. I had heard that the neighboring city of Coquimbo was a little less safe, but I cannot confirm this because I never spent a lot of time there.
Host family: The members of my host family were some of the most caring, compassionate, and thoughtful people that I have ever known. They were always checking on me to make sure that I was okay and genuinely cared about my well-being here in Chile. They always made sure that I was fed, rested and ready to go for the day and also help integrate me into Chilean culture. By offering a meaningful conversation at the dinner table and opening my eyes to new information about Chile they made me feel at home here in a city far from home.
8. What was your memory of this trip?
Program: My favorite memory of the program during my trip was my last day when I was with the 5th graders. On this day they had already finished their exams and had a free period. We played games where I taught them English words through a variety of different activities and I also handed them out some little American flags. Seeing the joy on their faces and seeing them jump up and down during the games was incredible as well as knowing that some of the games we were playing were actually teaching them words in English. This was a great experience and I will remember it for a long time.
Host Family My favorite memory with my host family was probably when we went to Coquimbo. My host mother's husband, my host father, was home for 4 days after returning from his work. We took a driving tour of some parts of Coquimbo and stopped at an old pirate fort. This was really exciting, and we saw some penguins and other wildlife as well as getting to see the old ruins and a cannon. After this, we ventured up to the giant Cross statue that is in the middle of Coquimbo and I went up it in an elevator and got to see the view of the top. This was incredible, and I was able to see all of La Serena as well as Coquimbo and out over the Pacific Ocean and I got to share this experience with my host family.
Country: It is difficult for me to pick a single best moment from my entire trip in Chile, One thing that really stood out to me was my visit to Elqui Valley. This was an amazing tour where I got to see some of the different geographies and different cultures of Chile. We stopped at an indigenous pueblo where some indigenous tribes still live, we ate fresh grapes off of the vine and we stopped at a great restaurant where we ate traditional Chilean food with tradition Chilean drinks. There was so much great scenery – rivers, mountains, plants, Wildlife – and it was truly an amazing experience.
9. How were the local ABV Coordinator, the staff, and the support provided in-country? Be as detailed as possible.
The local support staff was incredible in helping me to adjust to the Chilean society and get situated with my program. The coordinator, Vilma, was also my host mother, and she was great at organizing tours, setting me up with the school, getting me acquainted with the city, and so much more. On my flight into the country, my layover was delayed by four hours and I ended up missing a connecting flight to La Serena. Vilma and the A Broader View staff were great in adjusting to this setback and responded quickly to emails with pragmatic solutions. I found my experience to be smooth, easy, and without too much stress. This was a testament to the program design as well as the in-country support by Vilma and others.
Other reviews to read: