Volunteer India Review My time in Jaipur has been really eye-opening and rewarding. Hearing the stories and problems that this area still faces today in comparison to my home country has really shocked me. Gap Year India Jaipur
Volunteer in India Review
1.- How were the local ABV Coordinator/staff and the support provided in-country?
From the moment I arrived the ABV staff were extremely helpful and welcoming. I always felt I could ask them any questions and they would be able to help.
2- What was the most surprising thing you experienced?
Program: As a young person (17) I was surprised by the early curfew. I had originally expected to have our own way of access to the accommodation.
Host Family: I was pleasantly surprised by the workshops that the program organized in the camp, these were really enjoyable.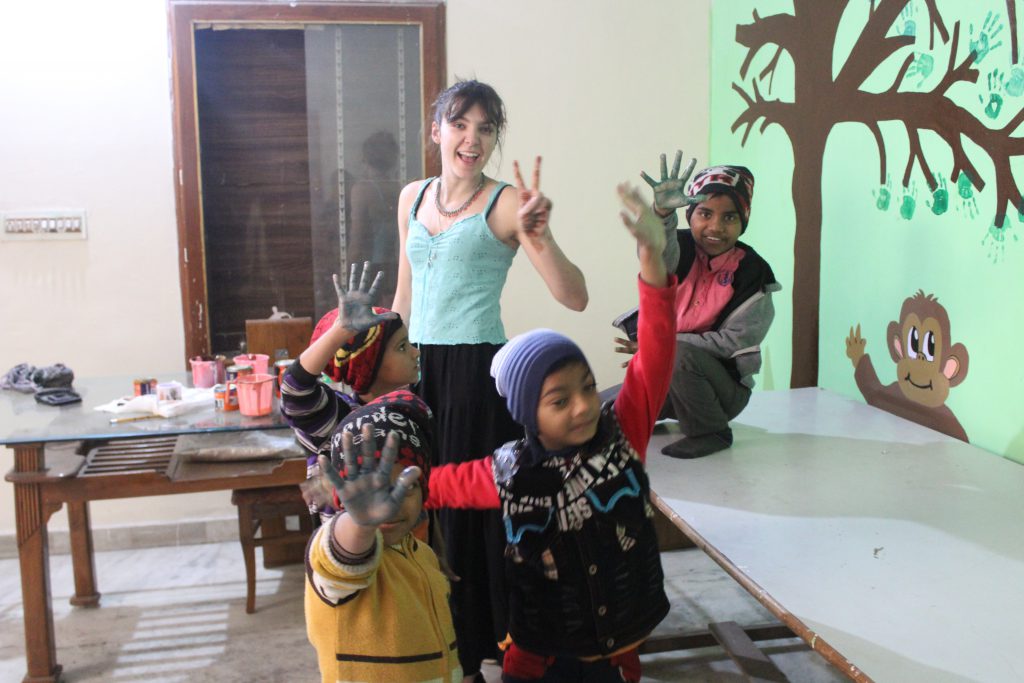 3- What was the most challenging thing you experienced?
Program: At the beginning I found it challenging to understand what was expected of me in the orphanage. I wasn't really sure at first what my tasks would be throughout my time here as the hours are quite small.
Host Family: The food was definitely the most challenging aspect of the camp. I, unfortunately, found it very difficult to adapt to the completely different cuisine which I'd have to eat twice every day. Be prepared for this!
ABV: curfew is a must in all our programs abroad, especially for underage volunteers, and meals if you speak up you can get them modify, our volunteer guide specifies to talk with the cook, the host family, the local coordinator and if needed the ABV US office if you need any change)
4- Any tips for future volunteers… (clothing, travel, personal items, donations)
If you're not used to Indian traditional cuisine then definitely bring lots of snacks with you as I became very hungry when I didn't like the food that was provided.

ABV: or ask the cook, local coordinator or US office to do some changes
2. If you can, bring a gift or two for the children as they always get so excited by something new (particularly puzzles)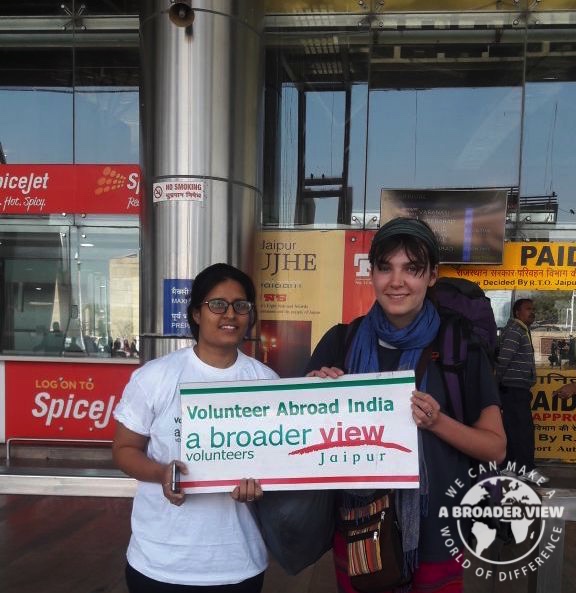 6- Personal Paragraph about the experience (ABV Program Testimonial):
Volunteer India Review My time in Jaipur has been really eye-opening and rewarding. Hearing the stories and problems that this area still faces today in comparison to my home country has really shocked me. Forming a bond with the children has been a really special experience because despite the significant language barrier I was still able to form a friendship with the children. It's been heartwarming to see how happy they are, despite their circumstances, and I can see that they will grow up to be hard-working and ambitious people. I wish I could've stayed longer.
7- How would you describe your accommodation, meals, security, friendliness, quality others:
The accommodation is very much similar to that you would see in a hostel. For me this is perfectly okay and I've been very comfortable. Both the bedroom and bathroom were nice to use.
The meals for me have been the weakest aspect as I found it difficult to eat 2 cold vegetable curry meals a day. This is perhaps just my diet as many of the other volunteers were satisfied with the food.
The security was very good here and the people very friendly.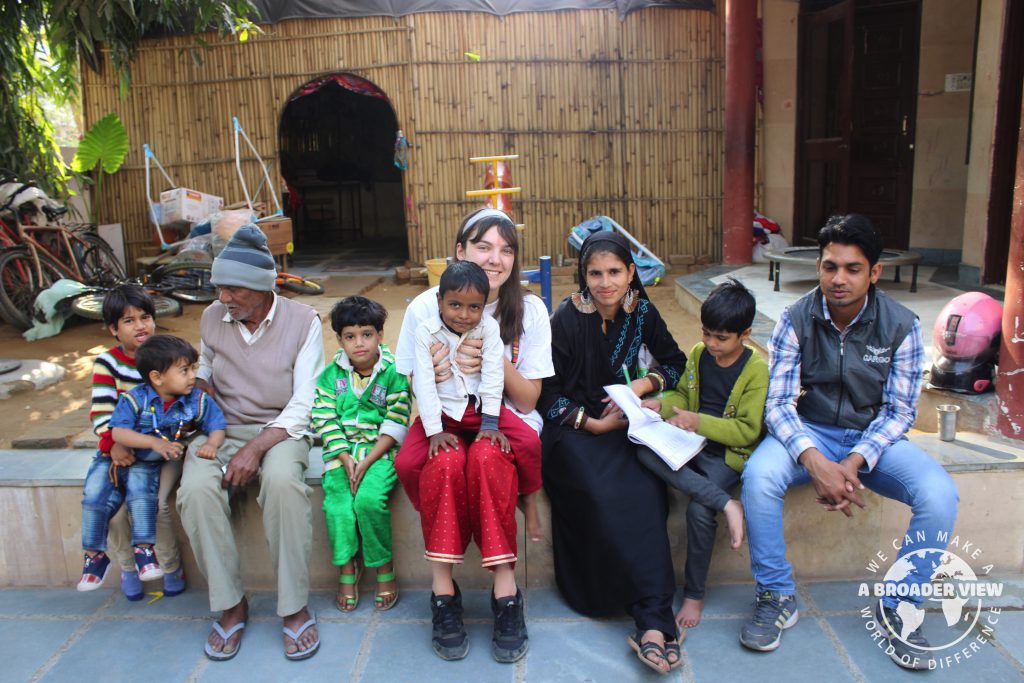 8- What was your favorite memory of this trip?:
Program: My favorite memory was possibly the last day at the care home with the children, it was both happy and sad to leave them.
The children prepared a cake and celebration to say farewell and I enjoyed the last couple of hours playing and laughing with the kids.
Host Family: The yoga workshop brought us much hilarity as a couple of us struggled to complete the exercises.
9- How was the ABV USA support prior traveling?
Very good, I received regular updates and emails from ABV.
9.1- What do you think about the reservation system online?
Great and easy to use
10 – Are you willing to speak to other potential ABV volunteers?
Yes