Volunteer Ghana: Overall my experience in Ghana was one that I enjoyed. My host family was wonderful; the locals are friendly and the landscapes are breathtaking. I cannot wait to come back to Ghana as a traveler to see more of the country.
Volunteer Ghana
How was the Local ABV Coordinator/staff and the support provided in-country?
Volunteer Ghana: The local coordinators were wonderful and very helpful. They were always available to answer questions and truly strived to serve all of our needs to the best of their ability. They always maintained contact and I never felt concerned or confused about my schedule or day-to-day activities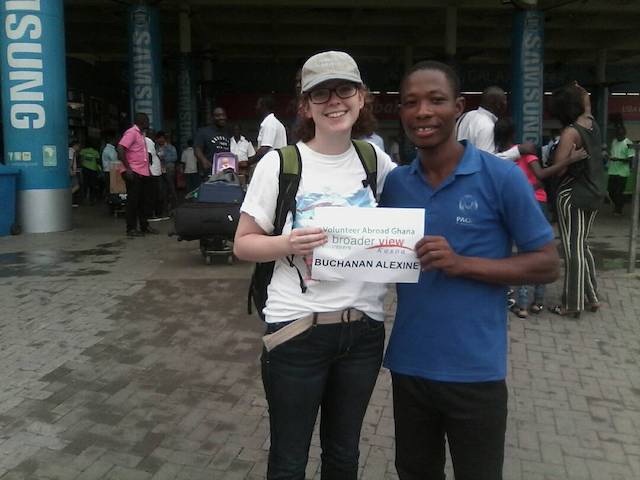 What was the most surprising thing you experienced?
-Program: the volunteer experience at the clinic is unlike any other I have participated in previously. It is unorganized. I was mostly left on my own to figure out what I should do to help. This is a factor of the disorganization of the clinic and not an issue of the program itself.
-Host family: I went in with no expectations, so I was not particularly surprised by anything. They were warm, welcoming and very helpful.
-Country: I knew Ghana would be a unique experience but is truly like nothing else I have ever encountered. I guess the most surprising thing is the overwhelming emphasis placed on my being white. It is inescapable and colors every action of others towards me.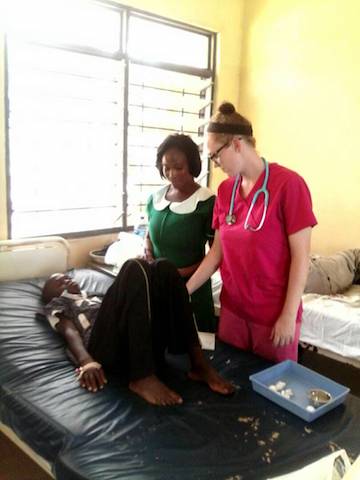 What was the most challenging thing you experienced?
`Program: as I said previously, the disorganization of the local clinic made it very difficult to make myself more useful. More often than not I was left alone to figure out what I should do. Jump in and get into good use, be proactive.
`Host family: I had no challenges in the host family
`Country: living in a developing nation is sub-Saharan Africa is not easy after the comforts of the developed world. It is very hot, the sun is deadly strong and access to many resources is limited. This is not unexpected however and the accommodations were much better than I anticipated. I think I struggled most with feeling cut-off from the rest of the world as it can be very isolating to be in a strange place where you do not speak the language, and thats what is all about.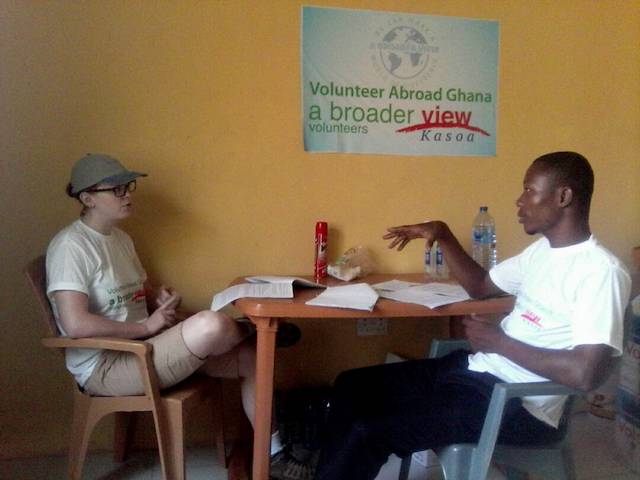 Any tips for future volunteers… (clothing, travel, personal items, donations)
Sun protection is critical, bring sunscreen, also bring cooling towels

Bring lots of filling snacks.

Gloves, hand sanitizers, masks, etc. Read the ABV guide
Personal paragraph about the experience
Overall my experience in Ghana was one that I enjoyed. My host family was wonderful; the locals are friendly and the landscapes are breathtaking. I cannot wait to come back to Ghana as a traveler to see more of the country. The amount of work done in the clinic changes based on what area of the clinic you are working in, as your local coordinator to help you with a rotation in the clinic.
How would you describe your accommodation, meals, security, friendliness, quality others?
Accommodation: fantastic, much better than I expected.
Meals: delicious and satisfying
Security: I never felt that myself or my belongings were unsafe.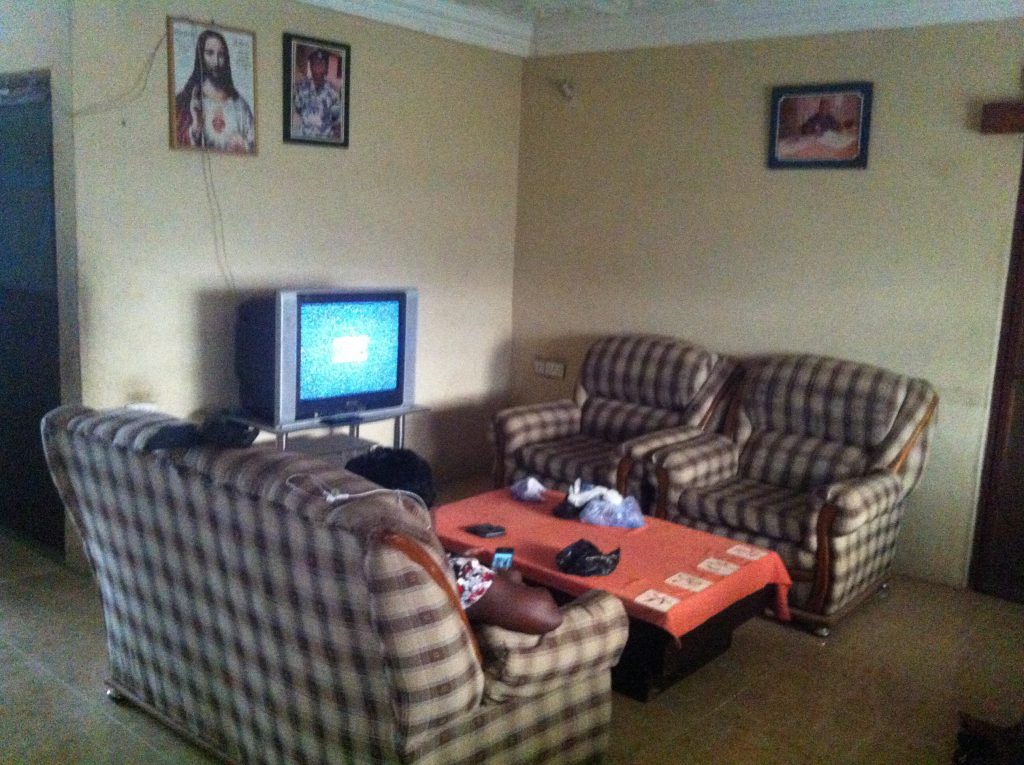 What was your favorite memory of this trip?:
Program: helping to save a newborn while working in the maternity ward.
Host family: hiking to the umbrella rock and the water fall.
Country: seeing Accra at night from the mountains, Boti falls and the mountains in general
How was the ABV USA support prior traveling?
I received very little information and in fact did not know how little until I spoke with my fellow volunteer and she showed me several emails that I had never received (spam folder perhaps). I originally applied for the Volta Region, but I was accepted to this one with no explanation. I thought I may have applied to the wrong program until my fellow volunteer told me she had been informed it was full. She received all the information I did not (didn't call to check).
–Emails go out to all volunteers automatically (at least 10) if it goes to spam folder is responsibility of the volunteers to double check (as stated in the website when applying), also in the ABV account you are responsible to download the volunteer guide (with all the details of the program you are assigned to).
**ABV has the discretion to change the program (before you pay the deposit) when you are applying (this happens if you don't have the requirements for a location, or we are full or conditions have changed, you will see this change before you pay your deposit, if you had any questions you should have email/call us any questions). Always check spam folder or call our office if you have any issue (before, during and after your trip), As we can see you didn't check your spam folder and didn't contact us prior completing your account. We also send emails while you are in country.. for future volunteers contact us by email, chat online, toll free number you have all the tools to be in contact with us 24/7.
Who did you find Abroaderview website and what keywords did you use.
Googled "EMT volunteer opportunities abroad"
Are you willing to speak to other potential ABV volunteers?
Most definitely