I had a great experience with ABV and I would love to come back and do it all over again. Working in the retirement home here opened my eyes and made me feel really grateful. I will never forget the other ABV volunteers that I have met here, and I will take the lessons I learned about other people and cultures to heart.
Volunteer Peru
1- How was the local ABV Coordinator/staff and the support provided in-country?
She she was such a great help! I came with my sister and she made us feel very at home and comfortable for the month that we were here. She always introduced us to knew places like restaurants, tourists sites and cities around Cusco, and other volunteer opportunities like working for a day in an amazing cancer hospital. She gave us experiences we will never forget and I was so grateful to have her as our coordinator.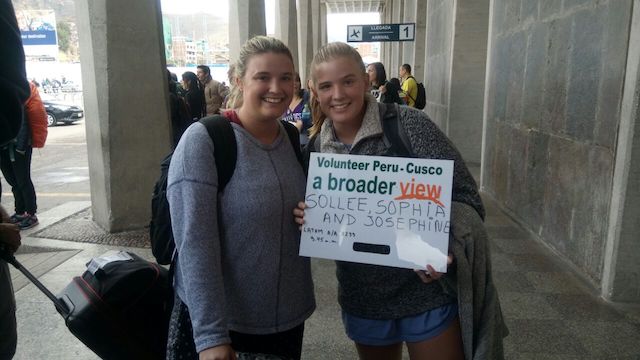 2- What was the most surprising thing you experienced?
Program: One of the main surprises I had with the program was realizing how fortunate we are to have the facilities and materials in retirement homes in the US. Another thing that took me by surprise was how connected and close I would come to feel with some of the people that we helped and worked with.
Host Family: The most surprising thing with the host family was that my sister and I stayed in a home with a lot of other volunteers, but this surprise ended up being one of the best things about the trip! We made friends for life and it made the experience and traveling so much better. Another surprising thing was meeting Maria Elena's dog Maximus, he was a constant comfort and was so fun to play with, especially because we missed our dog at home.
Country: The most surprising thing about Peru was the amazing and sometimes weird food that we got to eat! I will never forget eating oven roasted Cuy, something that I would never have been able to try anywhere else. Another great and surprising thing was how much we got to travel around the area, and how well Maria Elena helped us with coordinating our adventures in a frugal and safe way.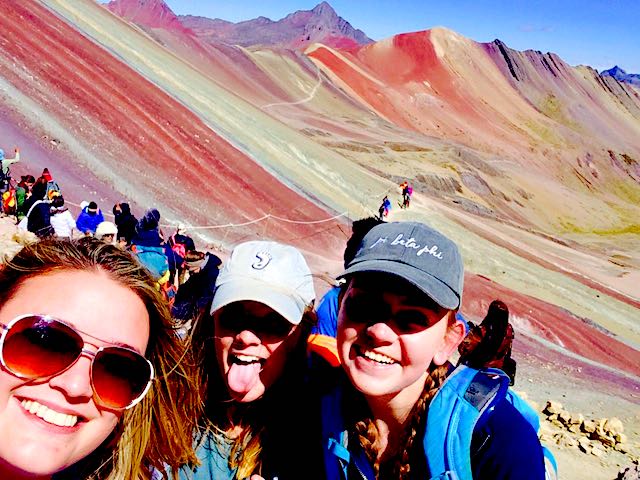 3- What was the most challenging thing you experienced?
Program: The most challenging thing with volunteering was definitely the strikes that were going on almost the whole time that I was here. I was supposed to work in a clinic here but because of the doctors and teachers on strike it made it very difficult to find a place for me to work. ABV found me work in a retirement home here, and I ended up loving the experience and I still got some clinical experience there.
Host Family: I didn't have any challenging experiences with my host family!
Volunteer Peru: Again, the most challenging experience was the the strikes that were going on. There were a lot of road closures and difficulty getting around during those times, but they rarely lasted long and some of the strikes were interesting to watch and learn about.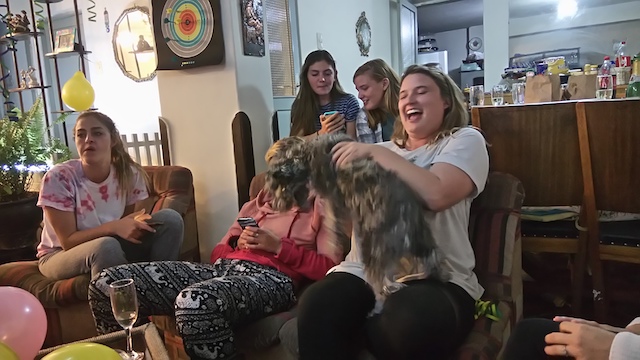 4- Any tips for future volunteers… (clothing, travel, personal items, donations)
Bring warm clothes and a good jacket!

Always have an open mind when you're volunteering.

Definitely take advantage of weekend getaways and travel! The time you're here goes by really fast so plan your trips in advance.

If you're a woman going on this trip for an extended amount of time I would definitely bring some emergency feminine products because they are sometimes hard to find here.
5.1- Other things volunteers should know before coming here:
You will meet amazing people everywhere you go so be friendly and open.

The altitude can really wreak havoc on your body and your plans, so for the first day or two take it easy and bring altitude medicine just in case.

Bring comfortable walking shoes that you can wear everywhere!

Save money for going to tourist locations here on the weekends and during your free time during the week, because it adds up pretty quickly depending on how much you want to see and do.

Volunteer peru cusco meals
Volunteer Reviews
6- Personal Paragraph about the experience (ABV Program Testimonial):
I had a great experience with ABV and I would love to come back and do it all over again. Working in the retirement home here opened my eyes and made me feel really grateful.
I will never forget the other ABV volunteers that I have met here, and I will take the lessons I learned about other people and cultures to heart.
Volunteering in another country changes you as a person, and I know I will never be the same! As I'm writing this I'm getting very sad that my time here is coming to an end, and I will miss everyone here.
7- How would you describe your accommodation, meals, security, friendliness, quality others:
The lunches that Maria Elena provided to us every day were delicious and filling. In Cusco it is customary to have your larger meal in the middle of the day, so if you're used to eating more at night or in the morning I would recommend buying yourself some food for breakfast and dinner. There is bread and other snacks provided though.
I felt very secure walking around here by myself, but if you venture to the Plaza or anywhere else at night it would be smart to be in a group. The people in Peru were very friendly and accommodating, and they appreciated it when you tried to speak Spanish with them, even if your speaking is a little rusty.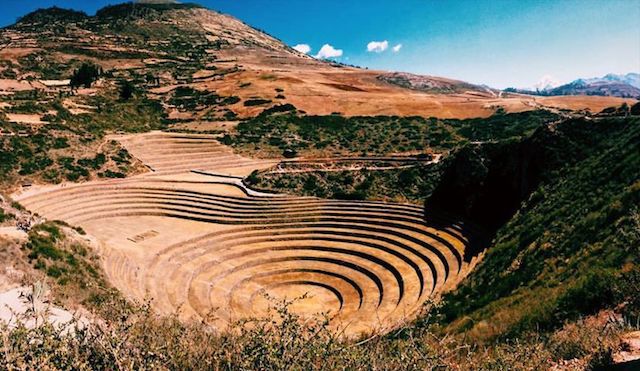 8- What was your favorite memory of this trip?:
Volunteer Program: My favorite memory of the program was talking to the Ladies at the retirement home and hearing all of their amazing stories.
Host Family: My favorite memory from the host family was doing a few 'family' dinners and parties at the house. It was one of the other volunteer's birthday while we were here, and our host mom Maria Elena helped us throw her a surprise party with decorations and cake and delicious food!
Country: My favorite experience in Peru was traveling on the weekends. I can't pick a favorite location, but with having four weekends here I traveled to Puno and Lake Titicaca, Rainbow Mountain, Maras and Moray salt mines, Sacred Valley, Pisac, and finally Machu Picchu.
They were all unforgettable experiences, and it made it so much more fun to have other ABV volunteers traveling with us.
9- How was the ABV USA support prior traveling?
Everyone who helped me was prompt and helpful with emails and information on traveling. Sarah was very helpful and informative.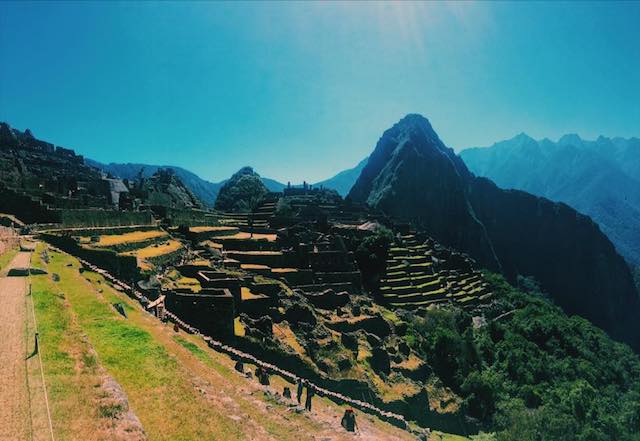 9.1- What do you think about the reservation system online?
It was very easy to use and it helped me make an informed decision on where I wanted to be in Peru and also what work I wanted to be involved with.
9.2- Who did you find Abroaderview website
My dad and I were researching places for volunteering abroad online and ABV really stood out with the opportunities it had to offer! Especially because my sister and I could stay together in the same house but we could also work in different places that catered to our personal interests.
10 – Are you willing to speak to other potential ABV volunteers?
I would definitely speak to other potential volunteers!
Volunteering Peru Cusco Review Sophia Solle PreMedical Cancer Care Program from A Broader View on Vimeo.